The ferry debacle has been an ongoing conundrum for the Uist community in recent history. Instead of talking about the weather, people these days talk about boats, there's hardly a conversation that goes by without mentioning CalMac at some point.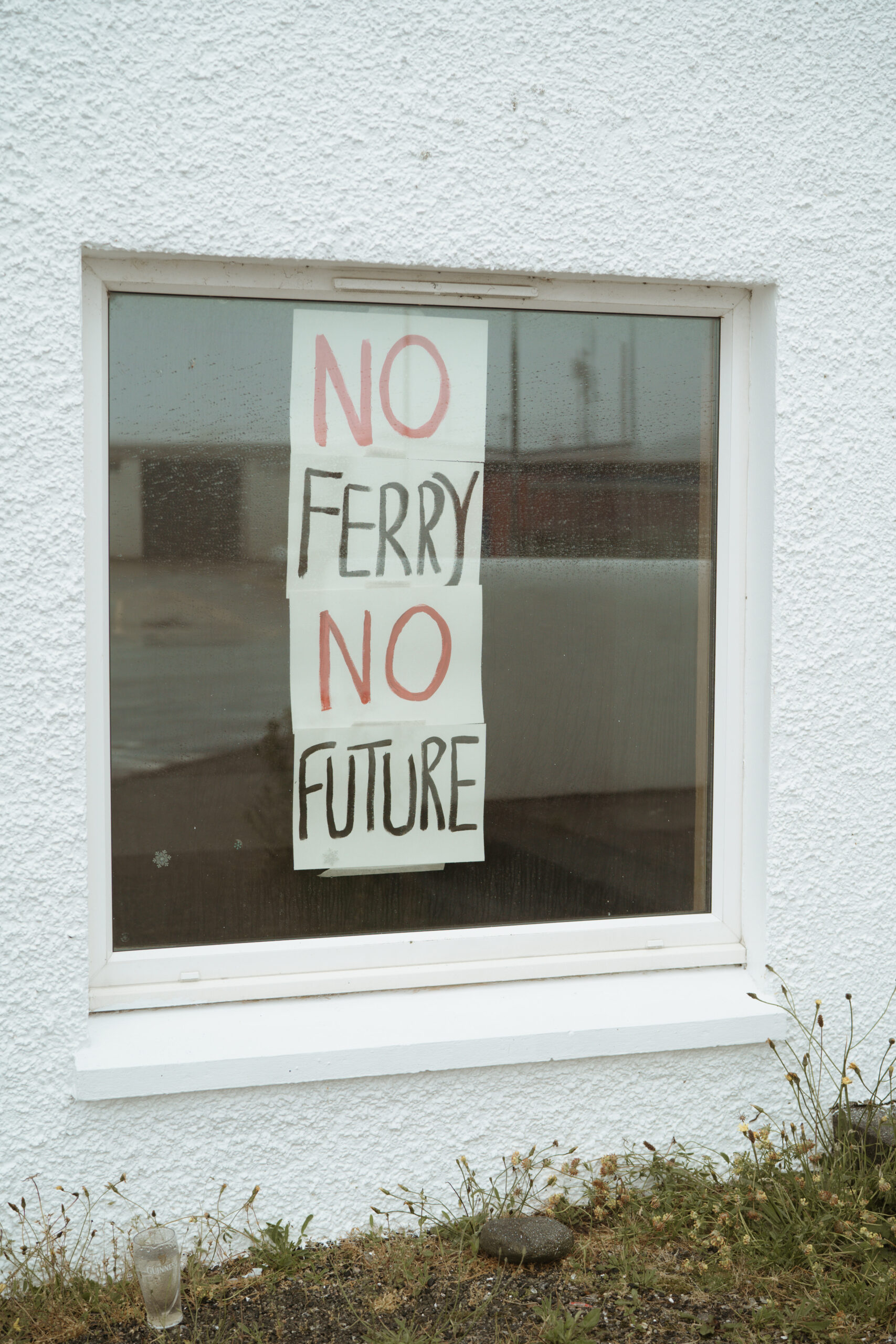 'Fragile community', 'lifeline service', 'remote islands'.
These are phrases which are often thrown around when you listen to the latest ferry scenario, but we believe that these labels couldn't be further from the truth for Uist.
Our community is strong, resilient, busy and impressively enterprising. We have a vibrant and precious Gaelic culture which attracts many from all over and our people contribute greatly to the rest of the country and also to the world.
Take the fishing industry, for example, shellfish is being caught and landed in Uist but then transported to Europe. Cnoc Soilleir attracts people from near and far to participate in our culture. The South & North Uist games have competitors taking part in music and sport and visitors from all over. Not only that, but Eilean Dorcha Festival have the Vengaboys headlining on Liniclate machair amongst many other artists! …but will they get here?
With the much improved broadband connections, young islanders, in recent years have set up many new businesses and are working in interesting fields, which contribute to our economy locally and nationally, but an empty pier in Lochboisdale is a sight which we see too often.
The Scottish Government has set Uist to be one of 6 repopulation zones. However, there are currently people living here, who wonder if they can continue to do so. Their lives, work and business have had added stress and uncertainty simply because of the transport issues which we face at the hands of Caledonian MacBrayne, CMAL and Transport Scotland.
This year, from January until July, there are businesses near the pier that have only seen two ferries arrive during their opening hours. Businesses in Uist are losing thousands of pounds every week and there's a significant dent in islanders and travellers' pockets too. A recent study has shown that not having a ferry during the month of June will have cost Uist businesses at least £1m.
Although things are difficult, we must take it as a positive sign that when the MV Finlaggan broke down recently, Calmac didn't decide to save the day for another community by removing the MV Lord of the Isles from the Mallaig – Lochboisdale sailing.
This is a sign that the company is considering us within their plans, but we still need more reassurances.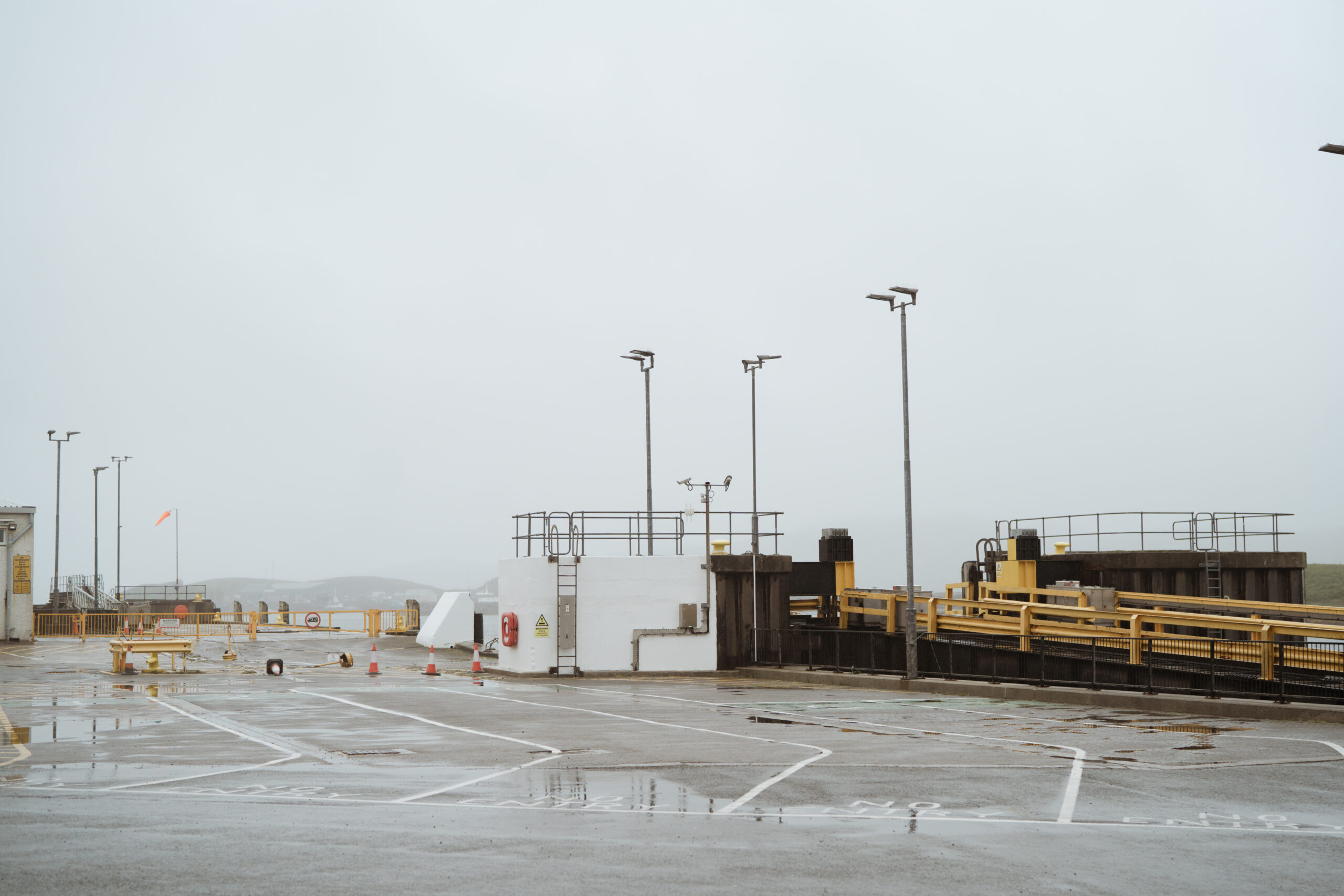 We've spoken to business owner, John Daniel Peteranna of the South Uist Business Impact Group about the issue. In his view:
Uist is a unique, strong and positive community. We have got enough challenges to face without being at war with the government that's supposed to protect us, but we continue to experience historical underfunding of our ferry service.
The last two government report findings show that we have a generational opportunity to radically transform our society and economy. We could have the next generation of ferries as day boats, with an island based ferry crew. This factor could reduce the build cost per ferry from £50 million to £30 million, thus reducing the burden on the public purse as well as reversing depopulation and boosting the island economy at the same time.
If our government is strong enough to listen to the island's people, we'll welcome this kind of thinking.
Let's hope that our island voices are being heard loud and clear so these changes can be made, so people can easily travel and do business without an extra headache.
Uist Beò's own Joanne Hall has recently had a seamless journey travelling the world from Thailand to Canada, but couldn't rely on a connection from Barra to Eriskay, a mere 6 nautical miles away. Her's is only one story of many for passengers trying to get to and from the islands and it's not good enough. Our community deserves a transport system that works, because walking isn't an option for us.
We are a strong community. We are a hard working, resilient and enterprising group of people, but national policies and strategies are shaking our ground and making us fragile.
Let's keep at it and make sure that we get the service that we deserve.