Here in Uist, we have a strong arts community; Uist Arts Association hold summer and winter exhibitions, we have our local art school at Taigh Chearsabhagh as well as local craft producers. Check out the current exhibitions across the islands.
Sharon MacPherson Exhibition
Ceann na h-Àirigh, Scotvein, Grimsay HS6 5JA
Sharon MacPherson Art has refreshed the exhibition at Ceann na h-Àirigh with a selection of beautiful paintings on the theme of SHORELINE
On Sonorous Seas
Galleries 1 and 2, Taigh Chearsabhagh
–

Mhairi Killin with Fergus Hall, Tom DeMajo, Miek Zwamborn and Susie Leiper
The story of On Sonorous Seas began with a whale carcass that came ashore in August 2018 at Tràigh an t-Suidhe/Strand of the Seat, at the north end of the Isle of Iona, where artist Mhairi Killin lives.
Finding out why the whale had died led the artist on a journey into the tangled overlay of two cryptic environments; the habitats of the military and the habitats of deep diving whales. It took her on a ten-day sea voyage aboard the Hebridean Whale & Dolphin Trust research vessel, The Silurian, during the largest tactically-focussed, NATO-led, military exercise in Europe – Joint Warrior – and immersed her in a pelagic world of sound.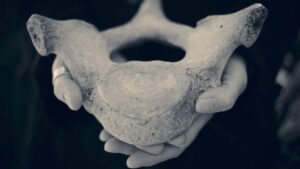 Look out for exhibtions held by Uist Art Association. Their annual winter exhibition will be kicking off and running through December and January.