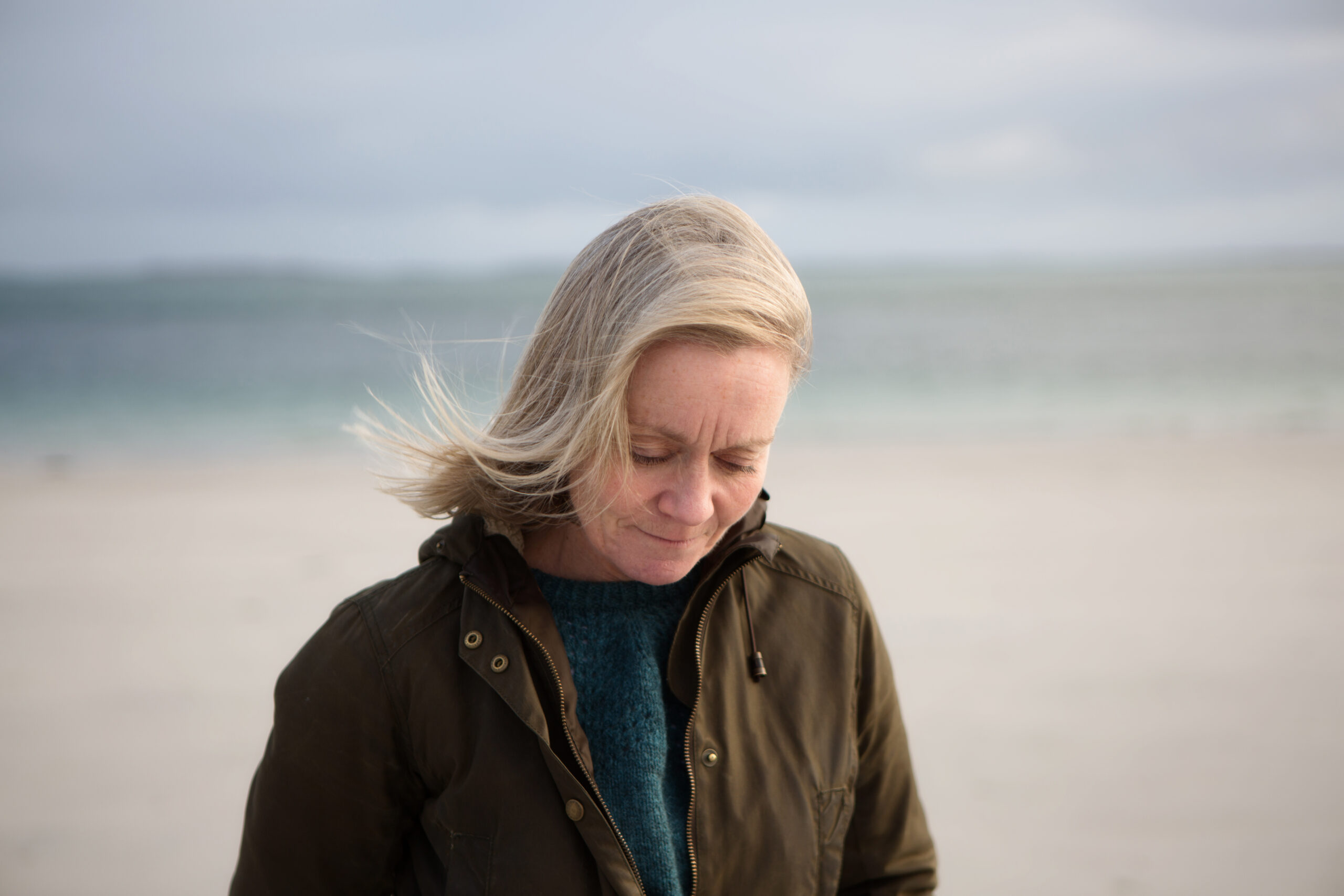 The rugged landscape of the Highlands and Islands has long been the inspiration for many an artist and for Meg Rodger the island of Berneray is no different. As well as inspiring her work, the island (and its weather) is also a vital participant in her art. Rather than fighting against the elements, Meg has decided to make the wind – one of the defining features of island life – a defining feature of her work.
With various items found in her own shed, on the croft or washed up on the shore, Meg has built simple contraptions that capture the conditions of the day on paper.
These simple, homemade tripods and barrels are able to stand the wildest of hoolie, creating Meg's beautiful wind drawings.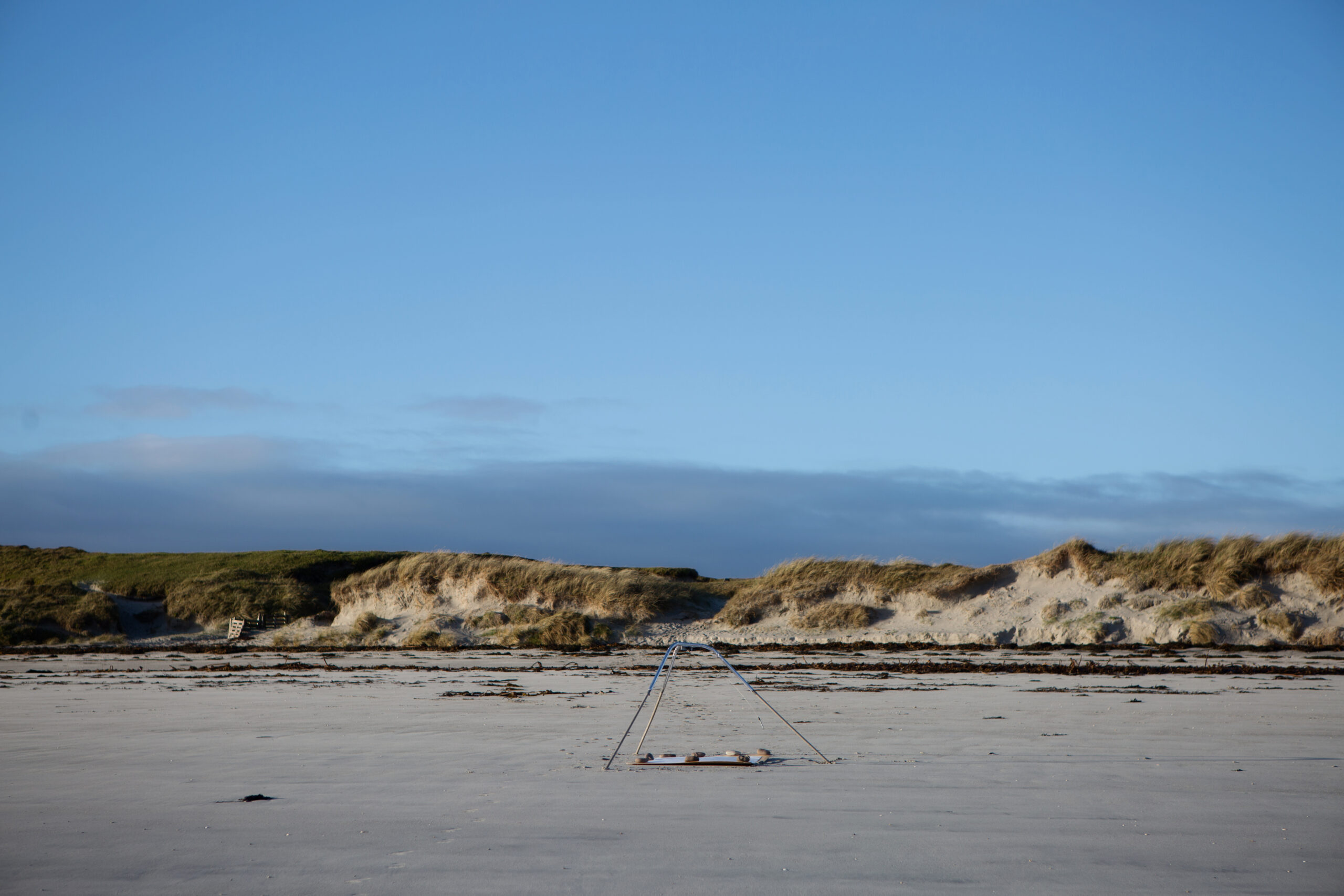 Each work is named after the shipping forecast for that day, tracking not only the weather but also the time that the piece was created. Meg's work has been featured in galleries all over the world from Lochmaddy to London, Canada, the United States and including the US embassy in New Macedonia.
As a mature student, Meg took advantage of the opportunities available to her locally, studying Fine Art with the University of the Highlands and Islands at their campus in North Uist's Taigh Chearsabhagh. It was during this time that she honed in on her own artistic calling and found the freedom and the support to make work using the landscape and conditions of the island. The idea for the wind drawings came together in her final year on the course.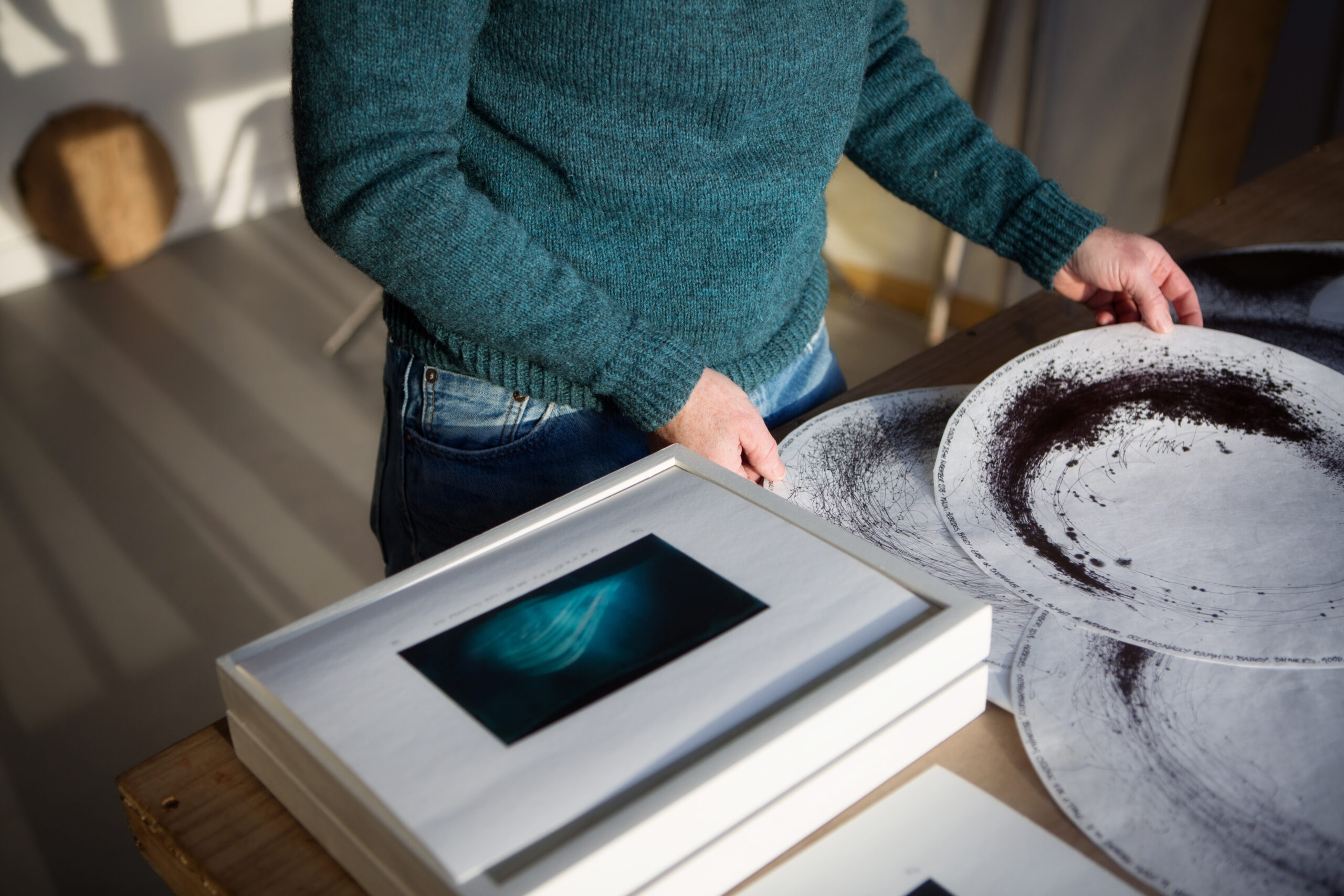 As a crofter, who is out in all weathers and seasons, she has decided to collaborate with the harsh conditions of the islands and through her work as an artist communicate the essence of this environment. "This is a special place. Look after it and be proud of it. It's beautiful and harsh and you have to work with it. You can't beat it."
As well as wind drawings, Meg also captures the seasons on paper with pinhole camera tin cans which are left outside in the landscape for up to 6 months, allowing the season and the sun to help her create the piece. "Our contemporary lives are so wrapped up in technology that we no longer notice what our ancestors studied in detail. Thus through the use of solargraphs, I have started to record and make visible that which we no longer see."
"It's an inspiring place to be and the environment feeds into my work."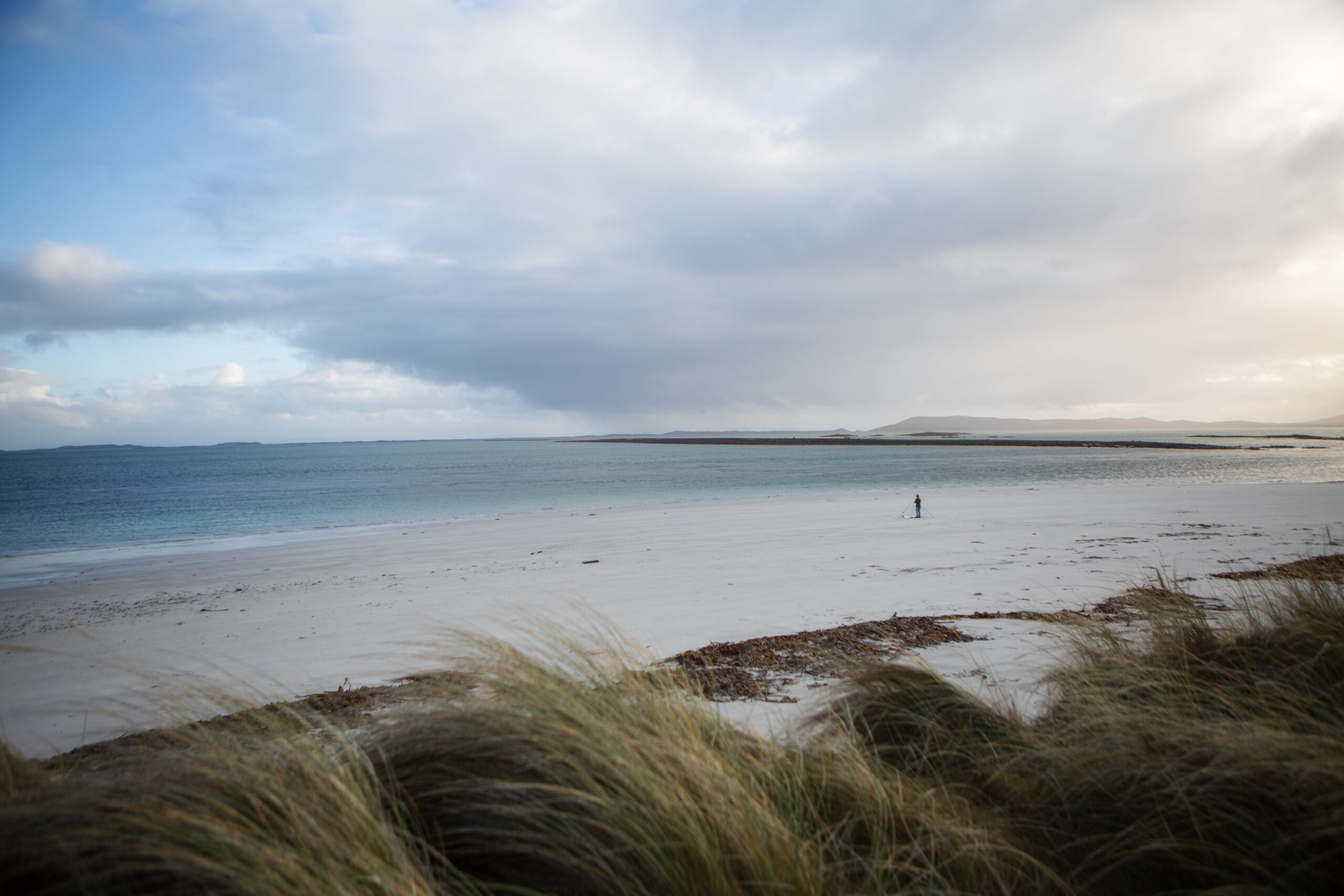 Meg's work is heavily informed by a sense of time in this raw and rugged landscape which is full of history, archeology and beauty and there's a great sense of the vastness of the world in her work. She portrays the immeasurable size of our natural world through simple lines and intricate images created by our climate, the solar system and her own artistic gift to amplify the huge force which surrounds us, not only in the Hebrides but globally too. "People have always been so busy. But what are we busy with? We should stop and see the beauty that's around us."
Alongside being a working artist, Meg keeps a flock of pedigree Hebridean sheep who lamb on the croft and then travel by sea to spend the summer on islands in the Sound of Harris. She has the wool processed, spun and naturally dyed and sells it around the world under her brand The Birlinn Yarn Company, tagline 'from seafaring sheep'