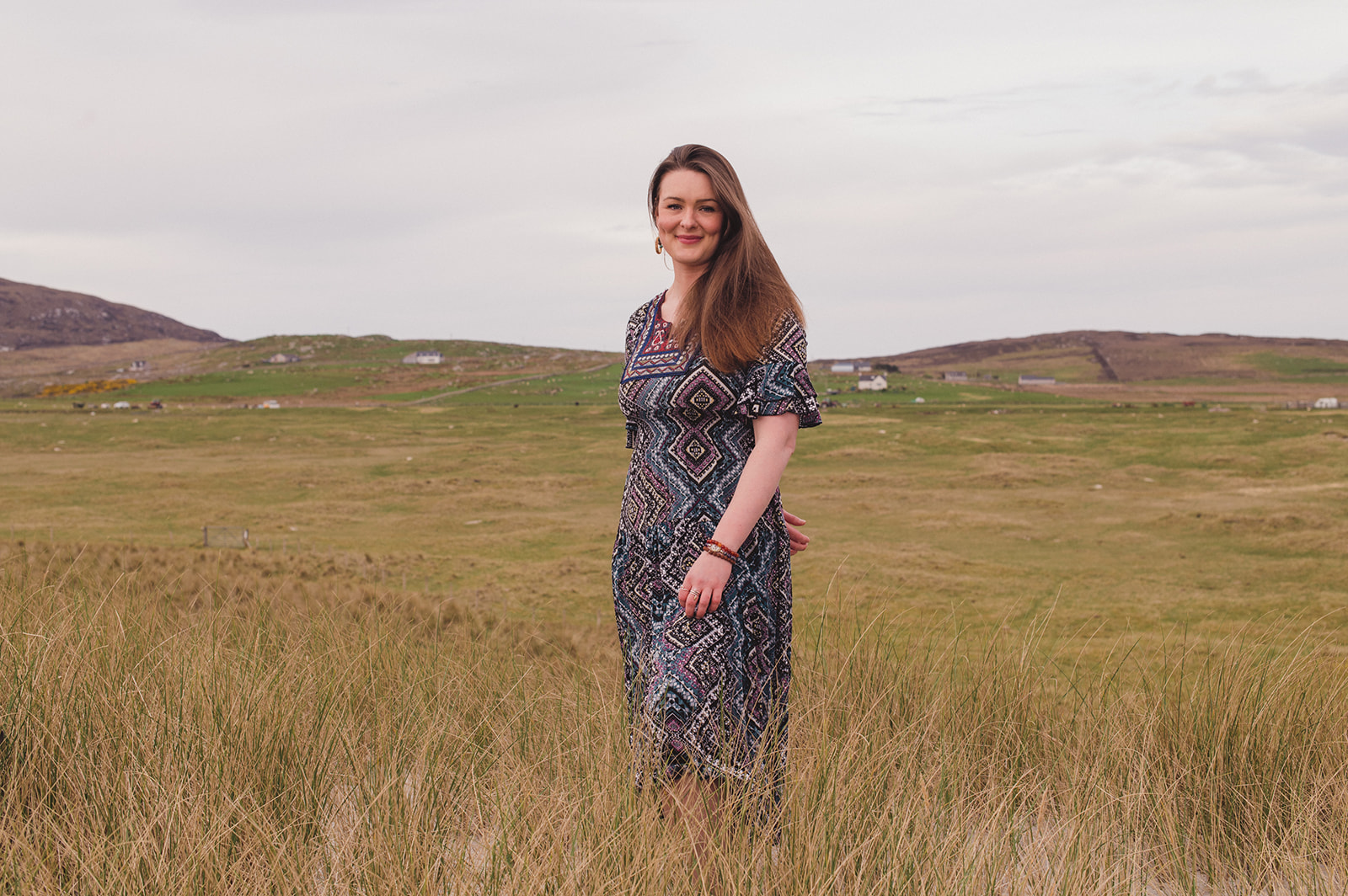 In recent history, Mental Wellbeing and Resilience have become a topic which has been highlighted and given more importance as people are encouraged more and more to look after their mental health. A hugely important step forward, but like all good ideas, there is still plenty of work to be done within the country and within the islands to improve mental health services and provisions.
North Uist's, Shona Currie, is doing her part to help people "design a life that they truly love" with some alternative therapies which are proving to be hugely popular and effective.
Shona is a qualified Psychotherapist, Hypnotherapist and Transformational Life Coach providing a range of her own services including one-to-one Hypnotherapy, Counselling, Coaching and Immersive Island Retreats. She has a range of courses and classes which supports you to "declutter your mind, and rewrite your story". Shona has a particular focus on empowering women and helping individuals to  "become the leading lady in our lives"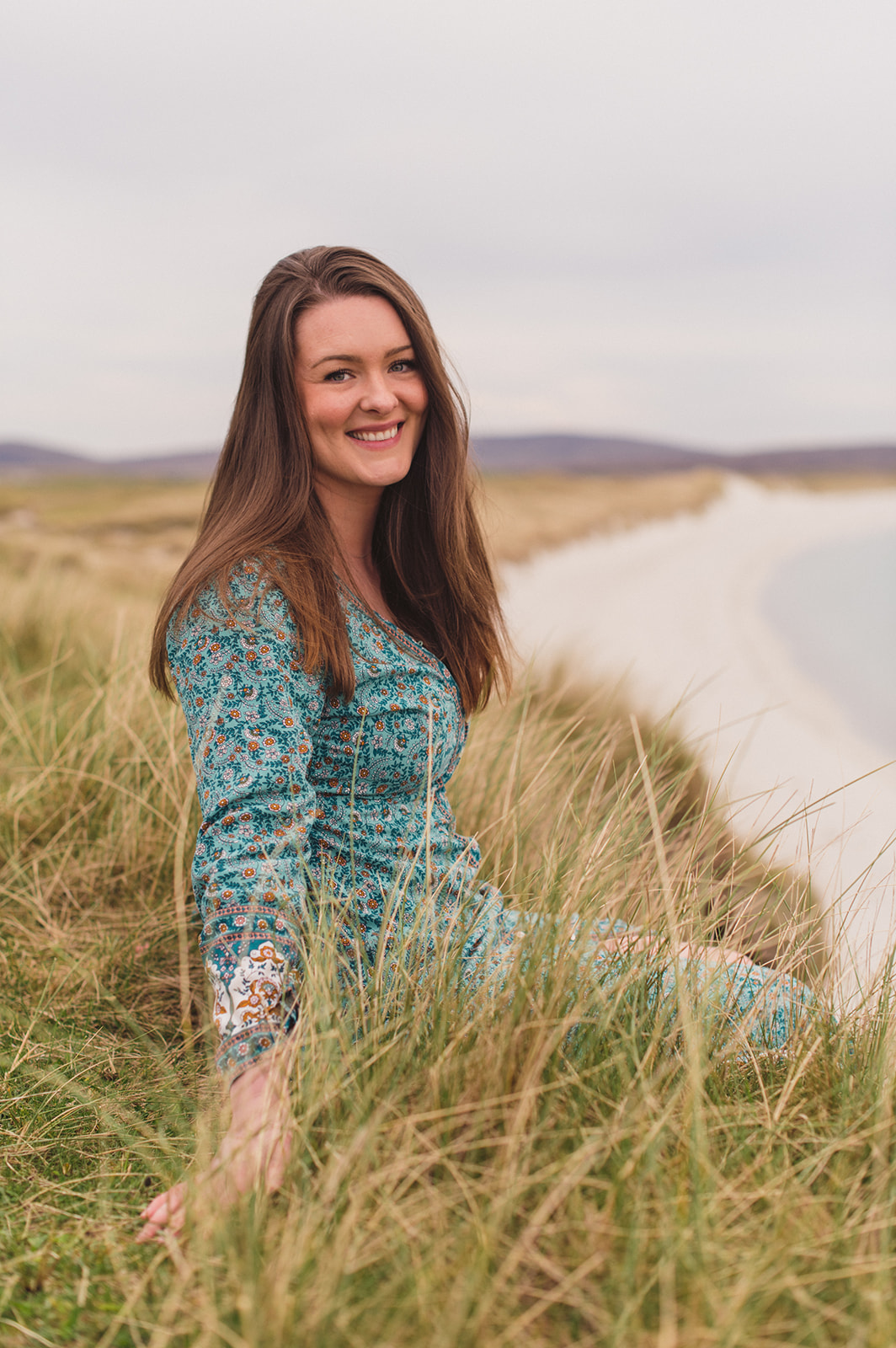 She says,
"We're crying out for more mental health services. The services that we do have are inundated at the moment and I've noticed that since lockdown there's even more of a demand."
Hypnotherapy is considered a safe, complementary and alternative medical treatment and works by inducing a hypnotic state marked by waking awareness, allowing people to experience detached external attention and to focus on inner experiences. Psychotherapy uses talk therapy to treat people for emotional problems and mental illnesses.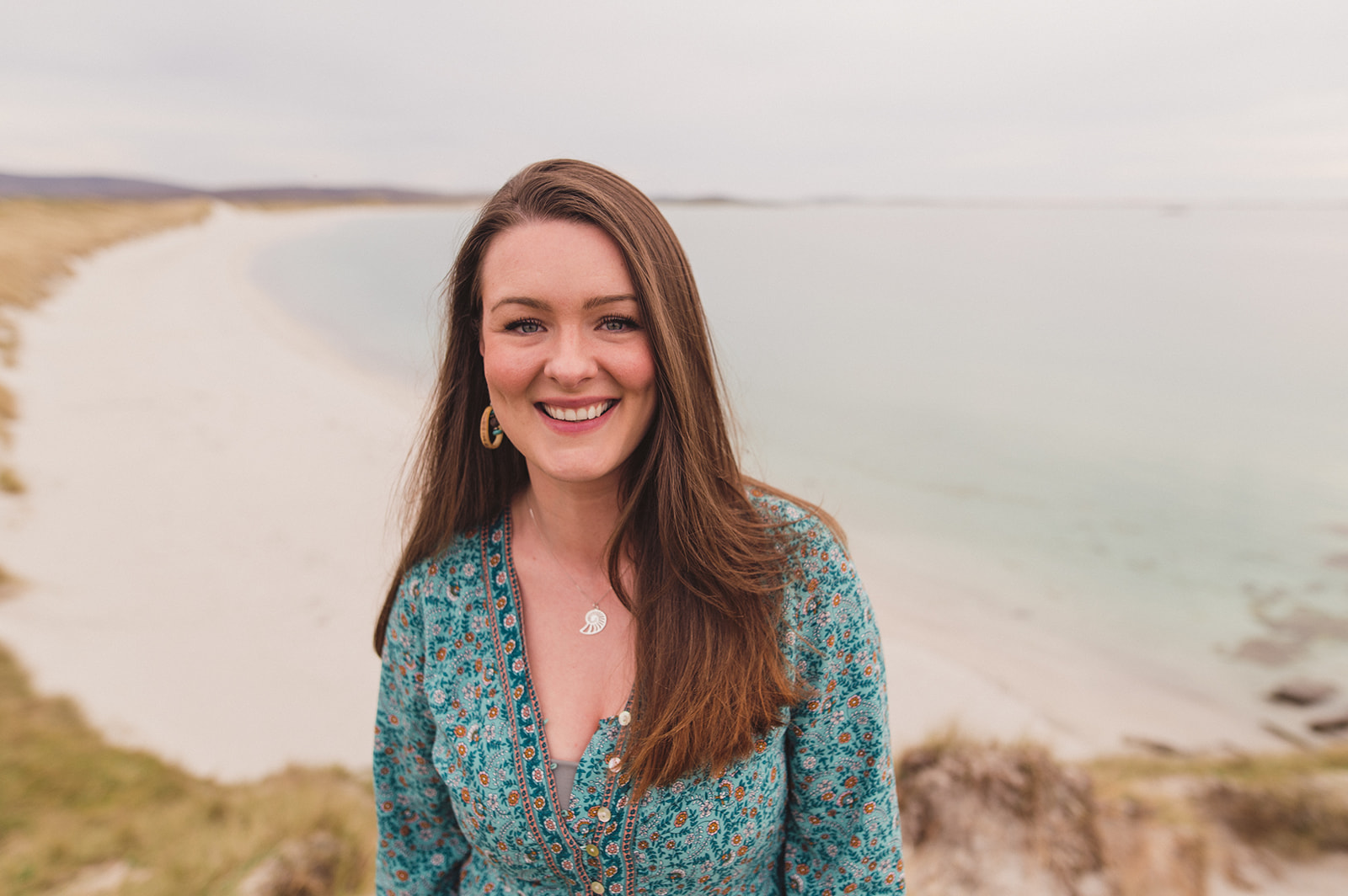 Like many industries the Covid-19 pandemic has forced Shona to work online and she also encourages individuals to take to the internet if there is a therapist or therapy elsewhere which is more suited to their personal needs.
"The majority of worldwide therapists now offer their services online with varying price points, so it's important that people know they do have a choice and they're not limited by waiting lists or their geographical location."
Shona is also striving to work more closely in future with our local groups to help our local communities. "I am passionate about nurturing positive mental wellness on these Islands and building the resilience of our young people, teaching them emotional regulation techniques that support them to manage their own mental health and help them to thrive".

Online, you can find and be inspired by Shona on Facebook and Instagram through the following handle: Shonacurrie_daretodream' 
"When you're here you're really in the elements, yes the weather can be very harsh here, but I'm all for embracing it"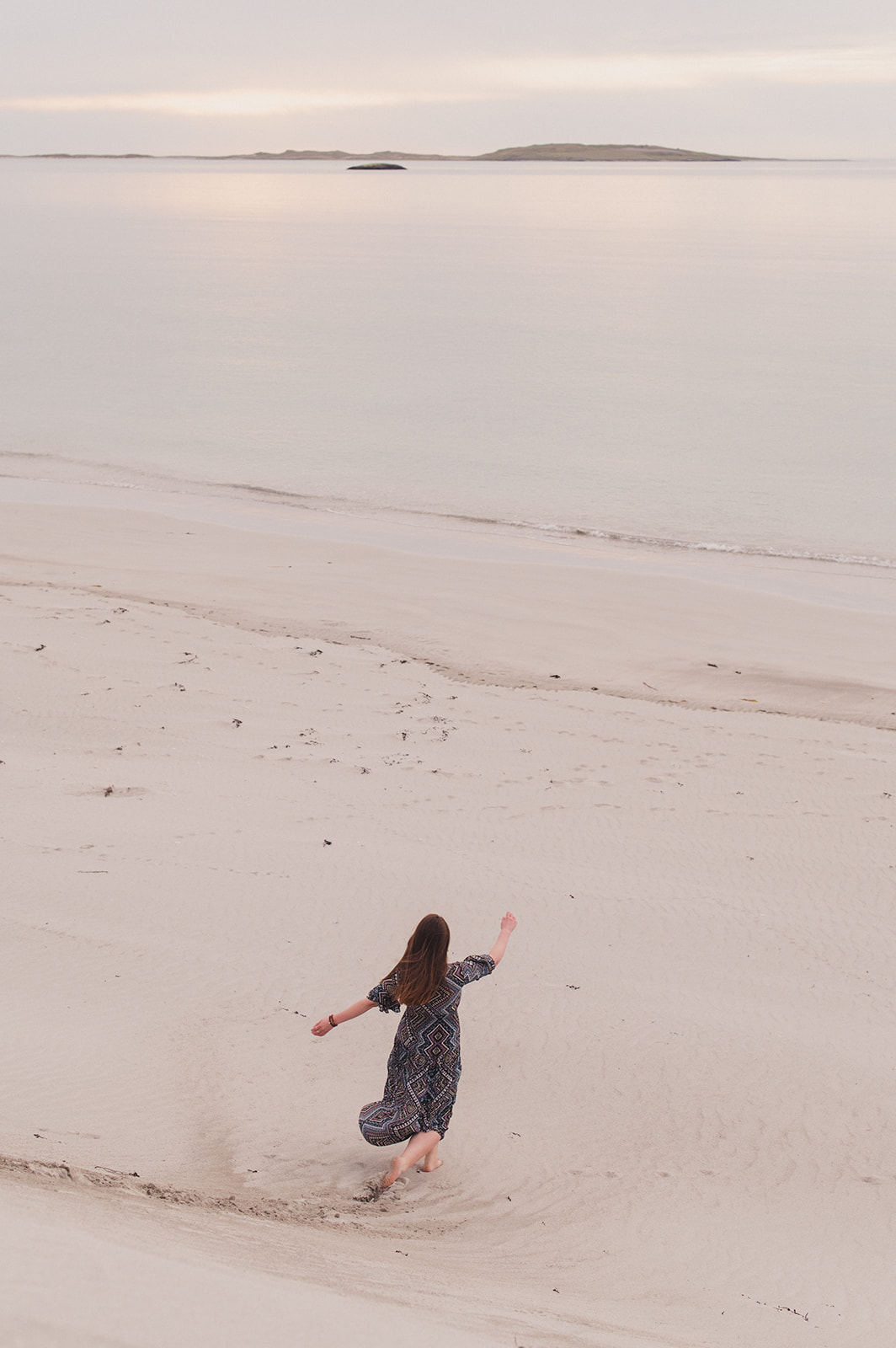 Adding to her offerings Shona will be hosting a week-long Immersive Island Retreat at Clachan Sands, North Uist from the 9th until the 14th of July.
During the week, there will be a mixture of yoga, mindfulness, meditation and life coaching as well as a private boat charter on the Rose Ann. Find more information on Shona's Co-host Kerry, through her website https://www.youryogawithkerry.com/immersive-island-retreat
Thank you to Rebecca Douglas Photography for the wonderful images of Shona. Find her website here